The Citizen Science Soil Health Project launched January 2019.
Shape Divider - Style mountains

Our goals are to:
Increase soil health knowledge and use of soil health tests by Front Range growers
Improve key soil health indicators of participating growers
Promote several of our growers as soil health leaders, recognized as such by their peers.
Increase soil health understanding in the broader community of farmer-ranchers and the general public.
Strengthen connections between different factions of Colorado's agricultural community
As we welcomed growers into the project, we found that they all had a basic understanding of soil health principles. However, they also found it hard to apply those soil health principles, given Colorado's challenging growing conditions, which include a short growing season, high altitude, lack of late season or firm water, alkaline soils, and high weed pressure. Our challenging growing conditions make improving soil health harder here than in other parts of the country, where much soil health research has been conducted.
Our Front Range conundrum is that while improving soil health will ease many of our challenging growing conditions in Colorado, these same challenges make improving soil health harder to accomplish here.
We are a grower-driven project which uses the collective knowledge of our diverse growers to find local solutions to our soil health implementation conundrum. We provide annual soil health tests for each participating grower. Our growers try to improve their soil health through management actions which align with their operation. Annual meetings and classes encourage team-building, collaboration and information sharing between participating growers.
Our Leadership Team



| | |
| --- | --- |
| ELIZABETH BLACK | LAUREN KOLB |
| | |
| --- | --- |
| Elizabeth Black is the producer and coordinator of the Citizen Science Soil Health Project. She handles project planning, grant-writing, fundraising, recruitment, data compilation and tracking, organizing, team-building, outreach, accounting and reporting. Elizabeth is a former RN, river guide, and practicing artist. She and her husband own Your Neighborhood Christmas Tree Farm, a very small U-Cut Christmas tree farm in Boulder. | Lauren Kolb is the primary technical advisor for the project and conducts project design oversight and assists with planning, recruitment, evaluation, outreach, and reporting. Lauren is the Senior Agricultural Program Manager at the City of Boulder Open Space and Mountain Parks. In this role, she oversees soil health monitoring and resilience efforts on 16,000 acres of leased open space land. |
| | |
| --- | --- |
| VANESSA McCRACKEN | SYLVIA HICKENLOOPER |
| | |
| --- | --- |
| Vanessa McCracken is technical advisor and assists with planning, recruitment, evaluation, outreach, and reporting for the project. Vanessa is District Manager of the Boulder Valley and Longmont Conservation Districts, at the Fairgrounds in Longmont. | Sylvia Hickenlooper is technical advisor and assists with planning, recruitment, evaluation, outreach, reporting and tillage intensity scoring for the project. Sylvia is Area Resource Conservationist for Planning at the Natural Resources Conservation Service in Greeley. |
BRIAN ANACKER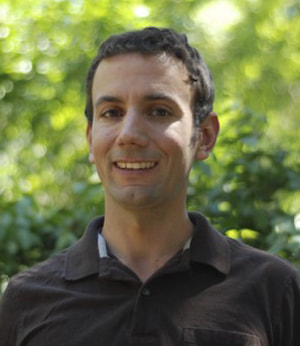 | | | |
| --- | --- | --- |
| | Brian Anacker consults on research design and implementation for the project. Brian is Research Advisor and Science Officer for the City of Boulder Open Space and Mountain Parks. | |